Es gibt wahrlich nicht viele Fahrradmarken, die auf eine 120jährige Geschichte zurückblicken können. The Light Blue aus Cambridge/UK, die sich derzeit schon in vierter Generation in Hand der Familie Townsend befinden, gehören zu dieser seltenen Spezies.
In Ihrem gar nicht so kleinen Programm finden sich jede Menge City Bikes, die ich hier aus Platzgründen ausspare, sowie sportliche Stahlrahmen-Bikes für Straße, Tour und Schotter, denen ich mich hier widmen möchte.
The Light Blue Trinity Pista: Ein klassisches Bahnrad mit gemufftem Stahlrahmen aus historischem Reynolds 531 und mit 1 Zoll Gewindegabel. Zu haben mit Halo Laufräder und Sturmey Archer Freilauf, Dia-Compe Bremsen und Genetic Kurbel in "Deep Blue" oder komplett verchromt.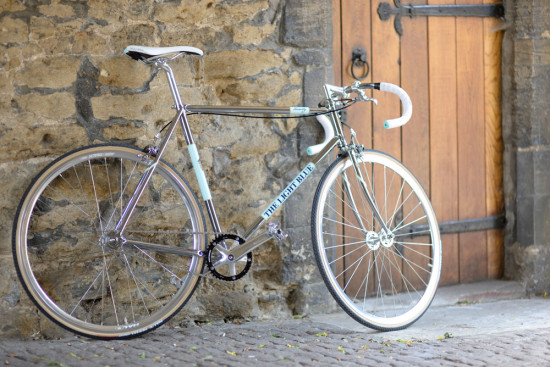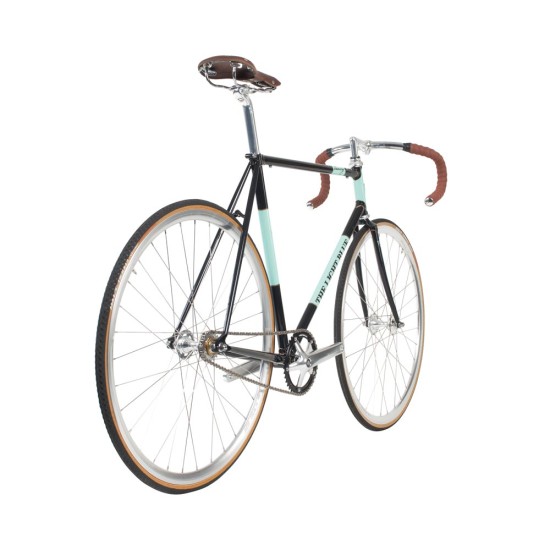 The Light Blue Kings: der Klassiker für die Straße aus gemufftem Reynolds 853 Rohrsatz mit Goldlinierungen, Verchromungen an Gabel und Hinterbau sowie ebenfalls 1 Zoll Gewindegabel. Zu haben als Retro-Aufbau mit 2 x 9 Antrieb und Dia Compe Komponenten (Rahmenschalthebel, Bremsen, Ledersattel). Darüber hinaus gibt es auch Komplettbikes mit Shimano Tiagra oder Campa Athena Gruppen.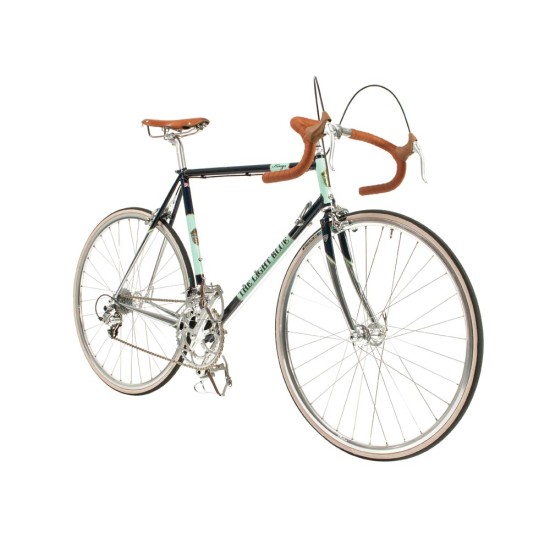 The Light Blue St. Johns: Der Allwetter-Bruder des Kings mit Stahlrahmen aus Reynolds 725 Rohrsatz, Dia Compe Mittelzugbremsen und Anlötern für Schutzbleche und Gepäckträger. Ebenfalls als Retro-Variante oder mit Tiagra bzw. Athena zu haben.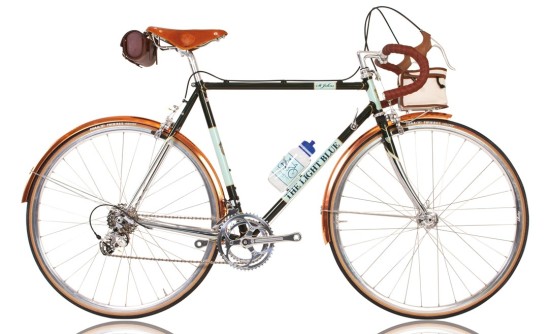 The Light Blue Wolfson: Moderneres Rennrad mit geschweißtem Stahlrahmen aus Reynolds 853, Sloping Oberrohr und Carbongabel. Zu haben mit Shimano 105 oder Ultegra bzw. SRAM Rival oder Force Antrieb.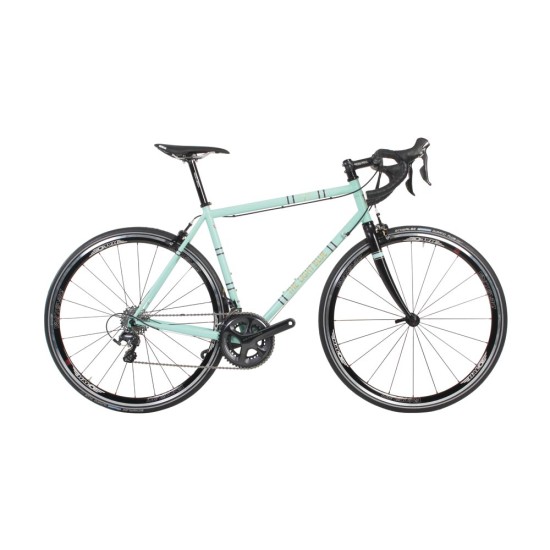 The Light Blue Robinson: Der Disc-Allroader aus Reynolds 725 mit Reifenfreiheit bis 32mm, Schutzblech- und Gepäckträgeroption sowie variablen Ausfallenden für flexible Antriebe und Einbaubreiten von 130-142mm. Käuflich zu erwerben mit Shimano Sora, Tiagra oder 105 bzw. SRAM Rival oder Rival 1 Gruppen.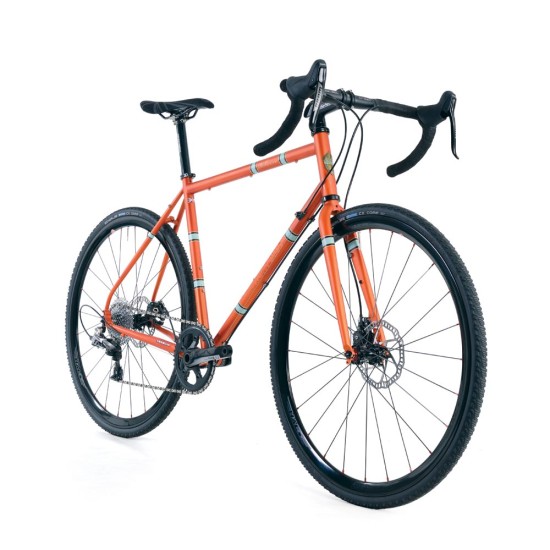 The Light Blue Darwin: Das vielseitige Tourenrad aus Reynolds 725 mit Scheibenbremsen und speziellen Slider-Ausfallenden für Ketten- und Nabenschaltungen inklusive Gates-Option. Auch hier gibt es jede Menge Varianten: Shimano 105 2×11, Deore 3×11, Rohloff Speedhub, SRAM X7/X9 oder SRAM Rival 1.