Im Grunde macht jeder Rahmenbauer oder Komponentenhersteller ohnehin "sein Ding", vorausgesetzt man kann davon leben und muss keine Kompromisse eingehen, was (wie im richtigen Leben) bekanntermaßen ziemlich schwierig ist.
Gelegentlich passiert es auch, dass sich ein paar Individualisten zusammenschließen, um gemeinsam etwas zu tun, beispielsweise ein Bike auf den Markt zu werfen. Solche Leute findet man bei den SOPWAMTOS, der "Society of people who actually make their own shit". Diese sympathische Untergrundorganisation gibt es schon seit den frühen 90er Jahren. Legendär wurden sie u.a. durch die Verleihung nicht ganz alltäglicher Preise auf der NAHBS wie etwa das "beste Nacktfoto eines Marktführers" oder den besten "Kühlschrankmagneten". Aber erst jetzt sind Sie auf die Idee gekommen, ein gemeinsames Bike-Projekt zu realisieren.
Zu den Mitgliedern zählen praktischerweise Rahmenbauer wie Bruce Gordon, Soulcraft und Rock Lobster sowie Komponentenhersteller wie White Industries und Wound Up Composites, was dem Ganzen einen realistischen Hintergrund verleiht. Der Witz und das Konzept dabei ist, dass die SOPWAMTOS ihre Existenzberechtigung und Lust aus dem Ziel ziehen, Bikes ausschließlich mit Teilen aus US-Produktion zu bestücken.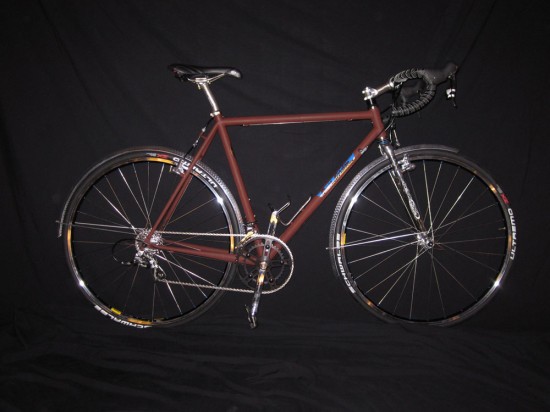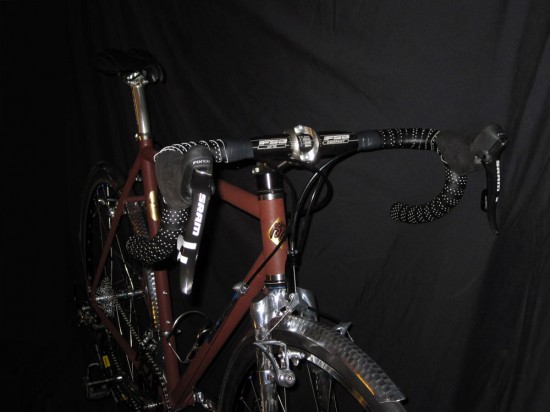 Das Ergebnis ist ein universell einsetzbares Straßen-Rennrad mit Schutzblechoption und Reifenfreiheit bis zu 32mm (ohne Schutzbleche). Geschweißter Stahlrahmen, Wound Up Carbongabel, Paul oder Bruce Gordon Cantis, Thompson und Cane Creek Komponenten, White Industries Kurbeln und SRAM-Gruppen. Schwalbe Reifen und Mavic Felgen machen der US-amerikanischen Ganzheitlichkeit allerdings einen kleinen Strich durch die Rechnung.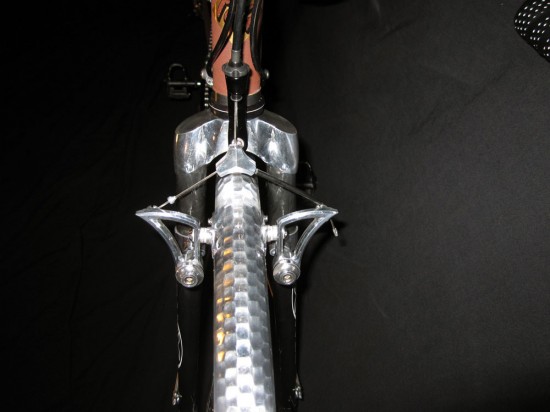 Übrigens wird es von dem Bike zwei Versionen geben: Ricky Racer mit SRAM Force Gruppe und Budget Bob mit SRAM Rival Gruppe. Preise? To be defined.
Wie wär's mit einem deutschen, italienischen oder französischen Ableger der Truppe?