Surly's inoffizieller Claim "Bikes for the rest of us" gefällt mir nicht nur als Texter. Er besagt u.a., dass es auch für die Radler einen coolen, (noch) nicht alltäglichen und qualitativ adäquaten Stahlrahmen gibt, denen ein Maßrahmen bzw. sehr hochwertiger Produktions-Rahmen zu teuer oder schlicht zu wertvoll fürs tägliche Biken sind.
Surly hat auf der Eurobike schon ein paar Neuerungen gezeigt. Nun stellen sie auf Ihrem Blog sämtliche neuen Modelle bzw. Modelländerungen vor. Beispielsweise der neue Troll, eine Art Multifunktions-MTB-Commuter, der mit Felgen- oder Scheibenbremsen genutzt werden kann. Oder mit herkömmlichen Naben oder Rohloff.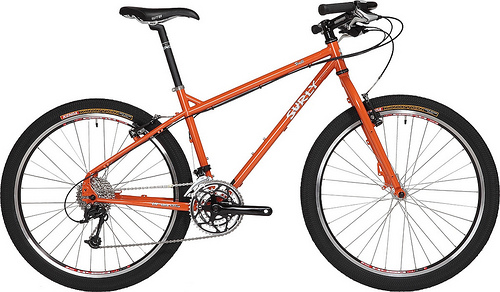 Dazu gibt es Detailänderungen an vielen anderen Modellen wie das Schnee-oder-Dünen-Surfmobil Pugsley oder der reisefähige Crosser-Commuter Cross Check (das endlich wieder eine akzeptable Farbe hat).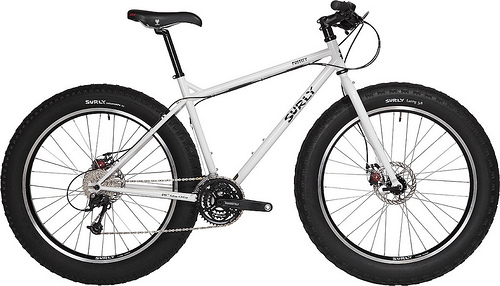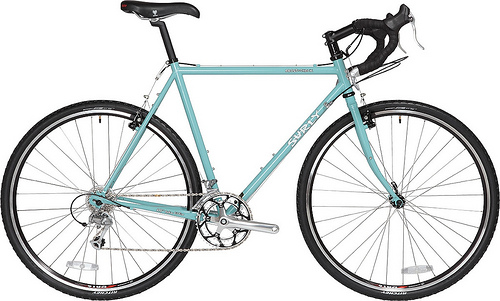 Nicht zu vergessen: Der praktische Trailer für die Reise oder den monatlichen Biereinkauf, der schon auf der Eurobike zu sehen war, 150 Kilo schleppen kann und in zwei Längen erhältlich ist.

Aber langsam mit den juckenden Fingern an Geldbeutel oder Kreditkarte: Die meisten Modelle sind erst ab November/Dezember käuflich zu erwerben. Hier also alle Surly Neuerungen 2011 im Überblick.