Es ist als Rahmenbauer gar nicht so einfach, einen eigenen Stil zu entwickeln, um sich klarer zu positionieren und von den anderen Marktteilnehmern abzugrenzen. Neben Logo, Headbadge oder anderen Signaturen auf dem Rahmen gibt es gar nicht so viele Rahmenbauer, die wiederkehrende gestalterische bzw. konstruktive Elemente als Unterscheidungsmerkmal einsetzen.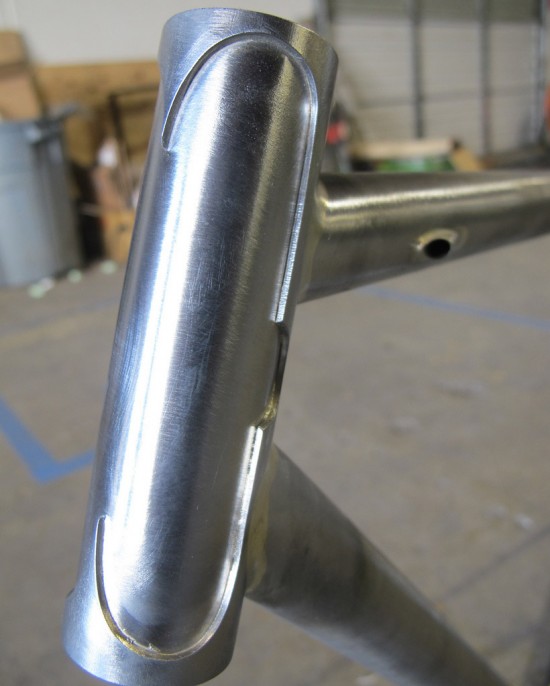 Das mag natürlich auch am Kunden liegen, der zwar gerne einen Maßrahmen möchte, dann aber doch eher auf das Besondere am Rahmendesign verzichtet … falls ihm der Rahmenbauer derartige Besonderheiten überhaupt anbietet.
Eric Estlund aka Winter Bicycles hat sich da schon vor längerer Zeit etwas ausgedacht: sein Bilaminate-Steuerrohr mit der durchgehenden Muffe für Ober- und Unterrohr findet sich inzwischen in Varianten an einer ganzen Reihe an Maßrahmen vom Mixte über Rennräder bis zum Crosser. Das gefällt mir nicht nur, weil ich ein bekennender Bilaminate-Anhänger bin, sondern auch, weil ich einen unverkennbaren Stil schätze … und weil es mich freut, wenn sich Kunden auf das Besondere einlassen.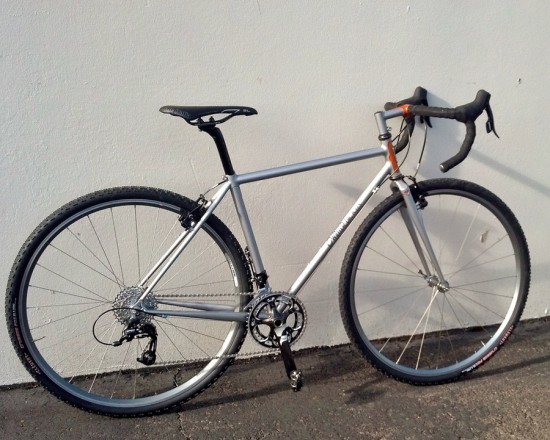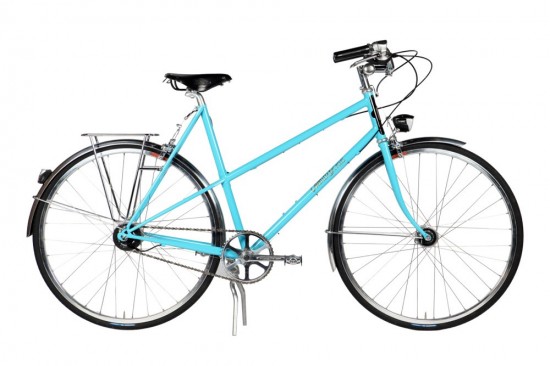 Auf Nachfrage gab Eric folgendes zu Protokoll: "The bilaminate adds material where it is helpful – the back of the head tube and the top of the seat tube. These joints benefit from the material strength at these junctions. In addition to acting as a reinforcement, the laminate also gives room for creative carving of visual elements. My "standard" pattern is a medium/long "Gothic" point, and I also do other complicated or decorative patterns to suit.
The bilaminate also allows me the full range of goemetric freedom and allows for any appropriate combination of tubes. For non-standard frames, frames that are not traditional diamond frames, the bilaminate gives me a way of adding a lug-like look, but with a distinctive Winter visual touch."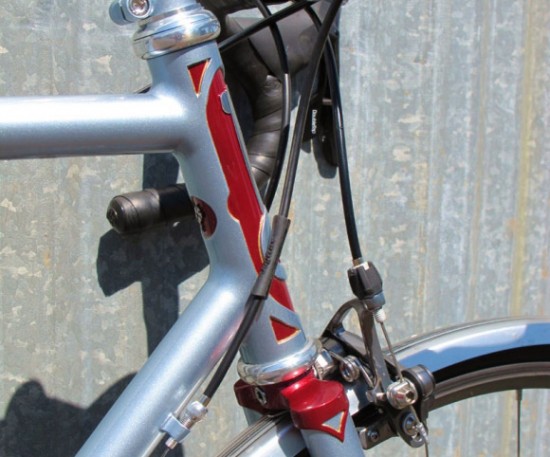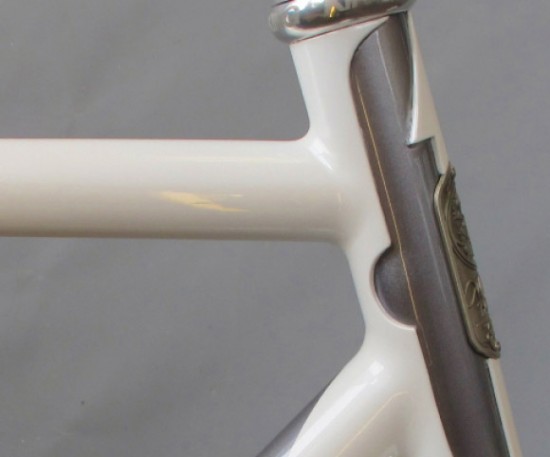 Der Winter-Bilaminate-Steuerrohr-Style lässt sich übrigens auch auf echte Muffenkonstruktionen übertragen, z.B. so: