Am 11. und 12. Juni 2011 fand im englischen Bristol die UK Handmade and Boutique Bicycle Show statt – natürlich auch ein El Dorado für jeden Stahlbike-Enthusiasten und Fan britischer Rahmenbaukunst.
Neben bekannteren Marken wie Condor, Enigma oder Demon waren natürlich auch junge britische Rahmenbauer wie Feather, Hammoon und Donhou und alte Framebuilder-Hasen wie Burls, Lee Cooper und Brian Rourke mit ihren Exponaten zu bewundern.
Mit rund 40 Ausstellern und 2.500 Besuchern (laut Veranstalter) bildete das Ganze einen kompakten 2-Tages-Event, der meiner Meinung nach auch nicht größer sein muss, wenn man sich als Fach- oder Privatbesucher intensiver mit einzelnen Herstellern in Form von längeren Gesprächen beschäftigen möchte.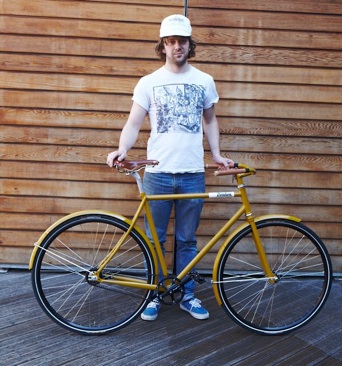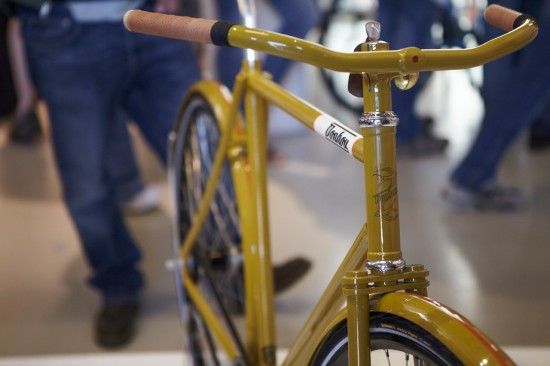 Wie so oft bei solchen Events wurden auch hier von einer Jury die besten Bikes in verschiedenen Kategorien prämiert. Stellvertretend für alle Sieger hier das "Best of Show" Bike von Donhou Bicycles. Viele weitere tolle Fotos von Profi-Fotografin Kayti Peschke gibt es hier und hier in zwei Slideshows. Viel Vergnügen!
Übrigens: das macht wieder richtig Lust und Laune auf die EHBE 2012! Wäre schön, wenn auch einige britische Rahmenbauer den Weg über den Kanal finden würden, aber das scheint leider eher unwahrscheinlich.