Irgendwie eine traurige Nachricht: Während viele kleine Hersteller konsequent auf Stahlrahmen setzen und manche größeren Hersteller zumindest Vintagemodelle im Angebot haben bzw. dem kleinen Stahlboom durch neue Modelle entgegenkommen, macht das Handmade-Urgestein Serotta stahlmäßig dicht!
Wie Ben Serotta in einem aktuellen Blog-Post verkündet, sind sämtliche Stahlrahmen-Modelle (und alle Mountain Bikes) ab sofort aus dem Programm gestrichen. Stattdessen wird es nur noch Rennrad-Modelle aus Carbon und Titan geben. Seine Begründung: das bislang sehr breite Produktprogramm verhindert, nicht nur herausragende Bikes herzustellen, sondern DIE BESTEN. Ab sofort möchten sie sich deshalb nur noch auf wenige Modelle konzentrieren, um hier das Maximum zu erreichen.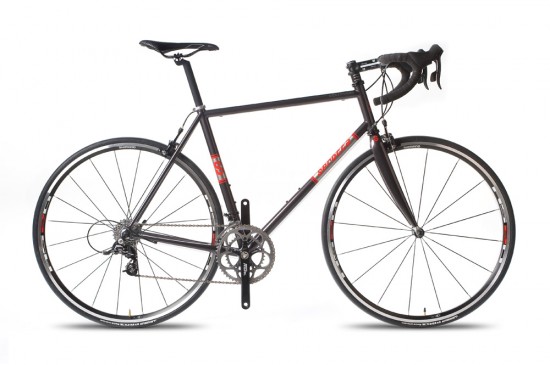 (Serotta Colorado 2011)
Das muss man so wohl akzeptieren. Ein zu großes Produktportfolio kann den personellen und finanziellen Aufwand unverhältnismäßig steigern und tatsächlich die Qualität und Liefertreue gefährden. Insofern ist das eine traurige, aber nachvollziehbare Entscheidung. Denn auch wenn Edelstahlrahmen aus Columbus XCr oder Reynolds 953 & 931 meiner Meinung nach Titanrahmen durchaus das Wasser reichen können, macht es bei begrenzten Ressourcen durchaus Sinn, einen Schritt zurückzugehen und sich zu fokussieren, um die Markenwerte nicht aus den Augen zu verlieren.
Schade! Leider hat dies auch die Konsequenz, dass ich Serotta aus meiner Stahlbike-Herstellerliste streichen muss. Aber wie Ben Serotta selbst sagt. "We're not saying we'll never build any of these bikes again. What we are saying is that we're going to take a break until we're comfortably on pace with our road bike promises, goals and targets. Back to our roots, you could call it. Once we are satisfied, we'll very carefully consider adding another category of bike – if and only if we are able to deliver the best."
Na denn … bis bald?