Dario Pegoretti gehört zu den echten Rahmenbauer-Legenden. Von ihm entwickelte Räder wurden von Größen wie Miguel Indurain, Marco Pantani, Stephen Roche, Claudio Chiapucci, Mario Cipollini und Floyd Landis gefahren.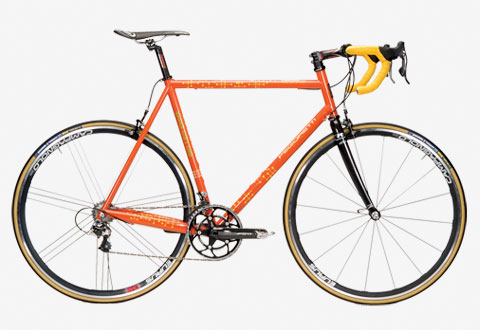 Pegoretti gilt als einer der Pioniere für hochwertige WIG-geschweißte Rahmen. Während er lange Zeit im Auftrag anderer Hersteller seine Rahmen baute, entwickelt er nun seit einigen Jahren Rahmen unter seiner eigenen Marke, die von seinem amerikanischen Distributor vertrieben werden – mit witzigen Namen wie Love #3 oder Big Leg Emma und mit kunstvollen Lackierungen, die man sich am liebsten auf Leinwand an die Wand hängen möchte.
Kein Wunder also, dass seine Rahmenbau-Kunst vom 11. Mai bis 15. August 2010 auf der Ausstellung Bespoke: The Handbuilt Bicycle im New Yorker Museum of Arts and Design zu sehen sein wird.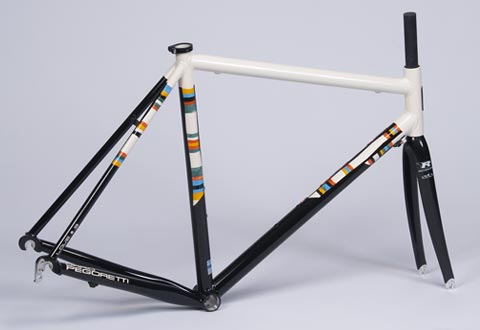 … und in Kürze auch auf der EHBE in Schwäbisch Gmünd. Wann trifft man schon Mal lebende Legenden?
Hier ein kurzes Video-Interview von der North American Handmade Bicycle Show 2010, in dem er im Mittelteil selbst zu Wort kommt: