Neben bekannten amerikanischen Top-Herstellern wie Serotta oder Seven Cycles tauchen auf der European Handmade Bicycle Exhibition in Schwäbisch Gmünd auch einige weniger bekannte US-Namen auf.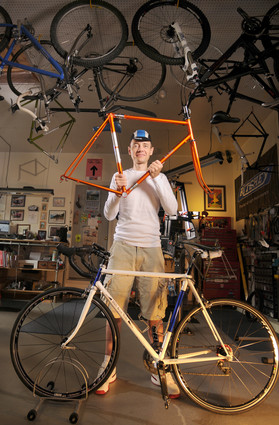 Beispielsweise MSH1 von Matt Klucha (Matt's Superbe Hand-builts), der schon bei der EHBE-Erstauflage 2009 dabei war. Er hat vor drei Jahren seinen Job als Ingenieur bei einem Top-Unternehmen für Turbinen und Antriebstechnik aufgegeben, um als One-Man-Show in seiner Garage Stahlrahmen zu bauen.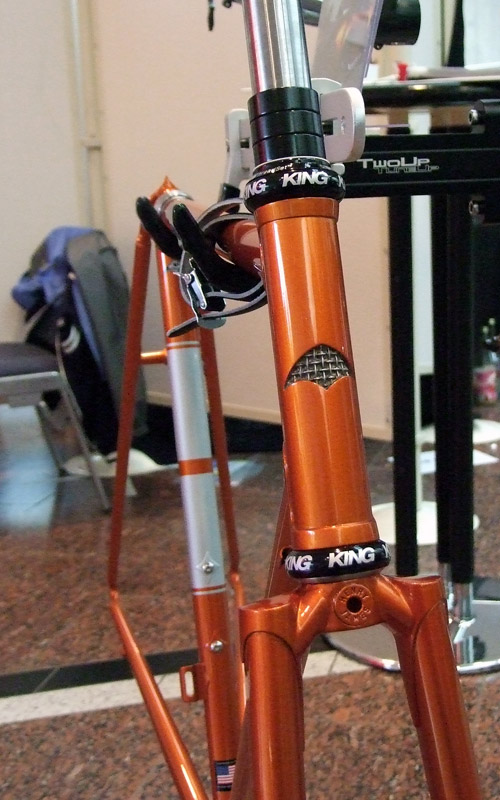 Das Besondere bei ihm: Seine Rahmenkreationen werden ausschließlich in Handarbeit gefertigt, also wirklich ohne jeden Einsatz von Maschinen. Was wohl nicht bei jedem Rahmenbauer, der seine Produkte als "Handmade" bezeichnet, der Fall sein soll.
Sein Credo bringt es auf den Punkt: "No Machine has the eye of a framebuilder" und "A machine cannot feel, nor does it have feeling".
Ich finde, dieses "Feeling" sieht man seinen Rahmen an. Klassische Geometrien und mit hochwertigen Henry James Muffen verlötete Stahlrahmen aus den besten Rohren von True Temper, Columbus oder Reynolds. Für den Stahl-Puristen mit liebevollen Details und wunderbaren Lackierungen.
Looking forward to meeting you in Schwäbisch Gmünd, Matt!