Das Rock'n Road von Rahmenbauer-Legende Bruce Gordon zählt heute zu den Klassikern im Bereich der handmade Reise- und Touringräder aus Stahl. Der klassische Look des filigranen, geschweißten Stahlrahmens gepaart mit leichtem Sloping-Touch, Reifenfreiheit bis 700 x 45c und allen benötigten Anlötteilen machen das Rad schlicht und einfach zeitlos und universell einsetzbar für kleine und große Reisen, Stadt und sanftere Offroad-Einlagen.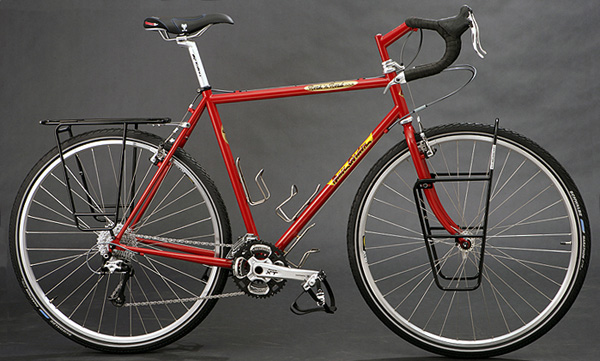 Dass das Rock'n Road erst Mal gar nicht als Reiserad konzipiert war und wie alles geschah, erfährt man in dem kleinen Video, das einem auch einen netten Blick zurück in die 80er und frühen 90er Jahre bietet.
A Brief History of the Rock 'n Road from Bruce Gordon Cycles on Vimeo.
---