Nach Episode 2 sind wir, in unserem zweiwöchentlichen Rhythmus, nun bei Noras vierter Episode ihrer Reise ans Nordkap angekommen.
Episode 3 findet ihr hier.
Eine Übersicht aller Episoden findet ihr auf Noras Blog.
RIDE YOUR BIKE! Von Nürnberg zum Nordkap in 30 Tagen. EPISODE 4: Addicted to Steel – Warum Stahlrahmen?
Stahlrahmen sind schwer. Stahlrahmen sind Relikte vergangener Zeiten, ästhetisch verstaubt und nur was für Nischenliebhaber. Stahlrahmen sind schwer. Und alle wollen leicht. Leicht ist en vogue. Deshalb auch der Trend zu Carbon. Soweit die Vorurteile.
Aber stimmt das?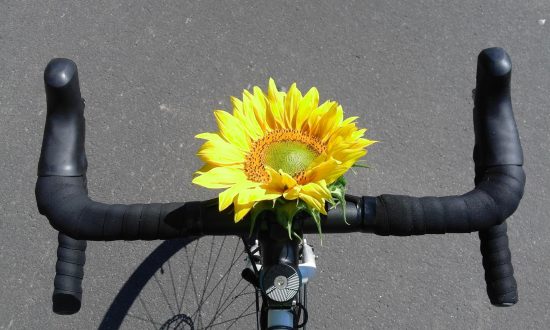 Stahlrahmen sind schwer?
Stahl lässt sich sehr gut ´konifizieren` bzw. ´reduzieren`, also an Stellen, die weniger Belastung ausgesetzt sind, dünner und damit leichtgewichtiger verarbeiten. Im Gegensatz zu Aluminium kann es an diesen Stellen auf Verstärkungen (= mehr Material = mehr Gewicht) als Sicherheitsreserve verzichten. Und: Das Rahmengewicht macht lediglich einen Bruchteil des Gesamtgewichts aus. Was das Rad schwer macht und unsere Oberschenkel brennen lässt sind vielmehr die restlichen Anbauteile: Schwere Reifen und sonstige Komponenten sowie überflüssige Ausstattung treiben das Gewicht in Summe in die Höhe. Man tut dem Stahl also Unrecht, bezichtigt man es unreflektiert als Übeltäter des Schwergewichts.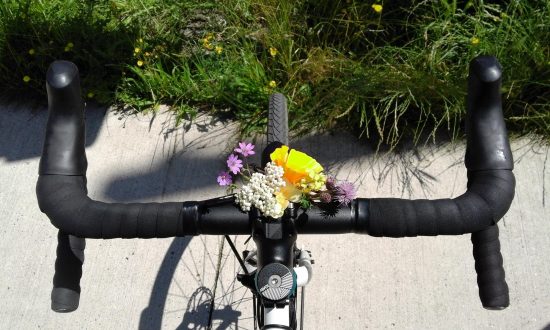 Stahlrahmen sind ästhetisch verstaubt?
Über Geschmack lässt sich bekanntlich nicht (oder paradoxerweise eigentlich vortrefflich) streiten. Und ästhetische Ideale ändern sich mit der Zeit. Was einmal der letzte Schrei war, ist heute nur noch humoriges Material für GIFs oder Best-of der schlimmsten Modetrends-Reihen. Das gilt für die gepuderte, gefühlt meterhohe Perücke der Zeit der Décadence unter Ludwig XIV – genannt der Sonnenkönig – ebenso wie für die Schlaghose der 1970er oder Plateau-Schuhe.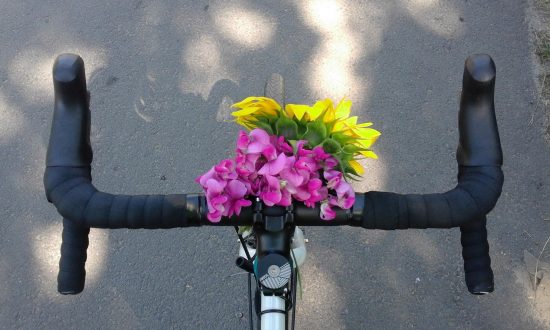 Ebenso ist auch bekannt, das alles einmal wieder in Mode kommt – siehe die Schlaghose der 1970er, die in den 1990ern ein Revival erlebte und nun auf den einschlägigen Laufstegen der Haute Couture schon wieder im drohenden Anmarsch ist. Von gepuderten Perücken blieben wir bislang glücklicherweise verschont. Diesen Rückfall auf und Wiederholung von bereits Dagewesenem lässt sich ziemlich banal begründen: Wir stehen alle auf den Schultern unserer Vorgänger. Kurz: Wir können das Rad nicht jedes Mal neu erfinden. Vielmehr greifen wir Bekanntes auf, ändern es etwas ab (und preisen es dann als revolutionär Neues an;) und setzen so Altbekanntes in neue Kontexte. Was können wir aus diesem quasi-physikalischen Gesetz, dass Ästhetik sich wiederholt und das, was einmal IN war, auch wieder OUT werden wird und umgekehrt, lernen? Eine gewisse Unaufgeregtheit, was unseren Geschmack angeht. Wenn wir Stahlrahmen in ihren klaren Linien und in ihrem grazilen Minimalismus nun einmal (subjektiv natürlich, denn alles ist letztlich subjektiv, das ist Kernthese aller konstruktivistischen Ästhetik) schön finden, dann dürfen und sollen wir das. Denn: Wenn eine gegenwärtige Modeströmung deren Ästhetik als veraltet, flawed oder sonst irgendwas begreift, dann können wir uns locker zurücklehnen und schlicht abwarten. Wie die Schlaghose wird auch diese Mode an uns vorbeigehen und sich an vermeintlich Veraltetes wieder erinnern.
Stahlrahmen sind nachhaltig!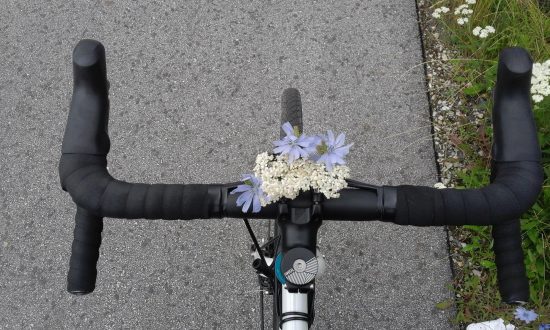 Gewicht. Optik. Alles wichtig, klar. Aber in der Gewichtshysterie um Carbon und Co. geht ein zentraler Vorteil – vielleicht DER Vorteil schlechthin – von Stahlrahmen völlig unter. Stahl hält. Stahl trägt. Stahl begleitet. Ein Stahlrad hat man für Jahrzehnte – ein Leben lang sogar. Stahl ist nachhaltig. Dieser eigentliche Pluspunkt hinsichtlich unserer ecological footprints ist aber ein haushoher Minuspunkt aus der wirtschaftlichen Perspektive profitorientierter Unternehmen und einer primär sich über Wachstum (durch Konsum) definierenden Gesellschaft. Wir sollen Sachen nicht aufheben, nicht pflegen, nicht reparieren. Wir sollen Sachen wegschmeißen. Und neue Sachen kaufen. Die Paradoxie ist, dass im Zuge des Wandels innerhalb der Ökonomien, die das Schlagwort der Nachhaltigkeit dabei gerne für sich in Anspruch nehmen, eben jede faktische Umsetzung dieser Nachhaltigkeit der ökonomischen Logik ebenjener Ökonomien widersprechen muss.
Das Zynische daran: Großkonzerne kleben sich grüne Etiketten auf das Revers aus Kommerzgründen. Nachhaltigkeit verkauft sich gut. Der Philosoph und Kulturkritiker Slavoj Žižek hat das am Beispiel von Starbuck´s Coffee, die damit werben, ökologisch angebauten Kaffee zu verarbeiten, einmal verdeutlicht: "You don´t just buy a coffee. You buy, in the very consumerist act, your redemption from being only a consumerist" (First as Tragedy, Than as Farce). Der große Widerspruch: Im Akt des Konsums kaufe ich zugleich meine Absolution von ebendiesem Konsum. Stahl widerspricht dieser Logik. Und vor allem aus diesem Grund ist ein Stahlrahmen ein wertvolles Gut. Nicht, weil es gar nicht so viel schwerer ist als andere Materialien. Nicht, weil es optisch hübsch anzuschauen ist. Das sind alles valide Gründe, sicher. Aber was Stahl wirklich heraushebt ist seine Langlebigkeit und damit sein Widerstand gegen die Wegwerflogik und die Konsumgesellschaft. Stahl ist, auf seine Art und Weise, quasi der Revoluzzer unter den Materialien.
In diesem Sinne: Viva la Revolución!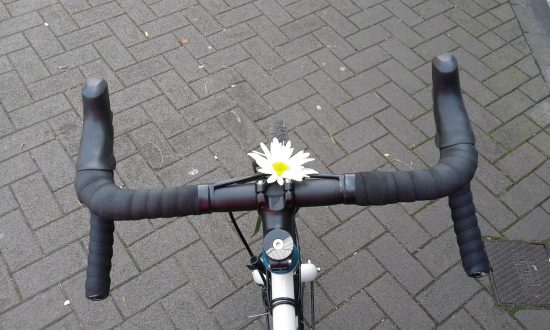 Und in der nächsten Episode:
---
Episode 3 auf Noras Blog
Episode 2
Episode 1
Instagram: beyer.nora
Twitter: @norabeyer
Facebook: Nora Beyer
Bilder: Nora Beyer
Text: Nora Beyer / André Joffroy