Built Wright in the USA
Die Gebrüder Wright sind wohl jedem ein Begriff: Als Pioniere der Luftfahrt.
Aber bevor sie geflogen sind, sind sie gefahren.
Bevor Wilbur and Orville Wright im wahrsten Sinne des Wortes abhoben, verdienten sie ihr Geld als Fahrradmechaniker und kurz vor ihren ersten Schritten als Flugpioniere auch als Hersteller von Fahrradrahmen.
Nach mehr als einhundert Jahren gibt es nun wieder Räder, die von den Gebrüdern Wright inspiriert und gleichzeitig ihnen gewidmet sein sollen. Gebaut werden die Rahmen bei Co-Motion aus Reynolds 725, die dann mit möglichst vielen US-Komponenten in ihrer Heimatstadt Dayton bestückt werden.
Built Wright in the USA ist somit nicht nur ein sehr treffliches Wortspiel, sondern auch Tatsache, weil wohl deutlich mehr als 50 Prozent Wertschöpfung innerhalb der Staaten erbracht wird.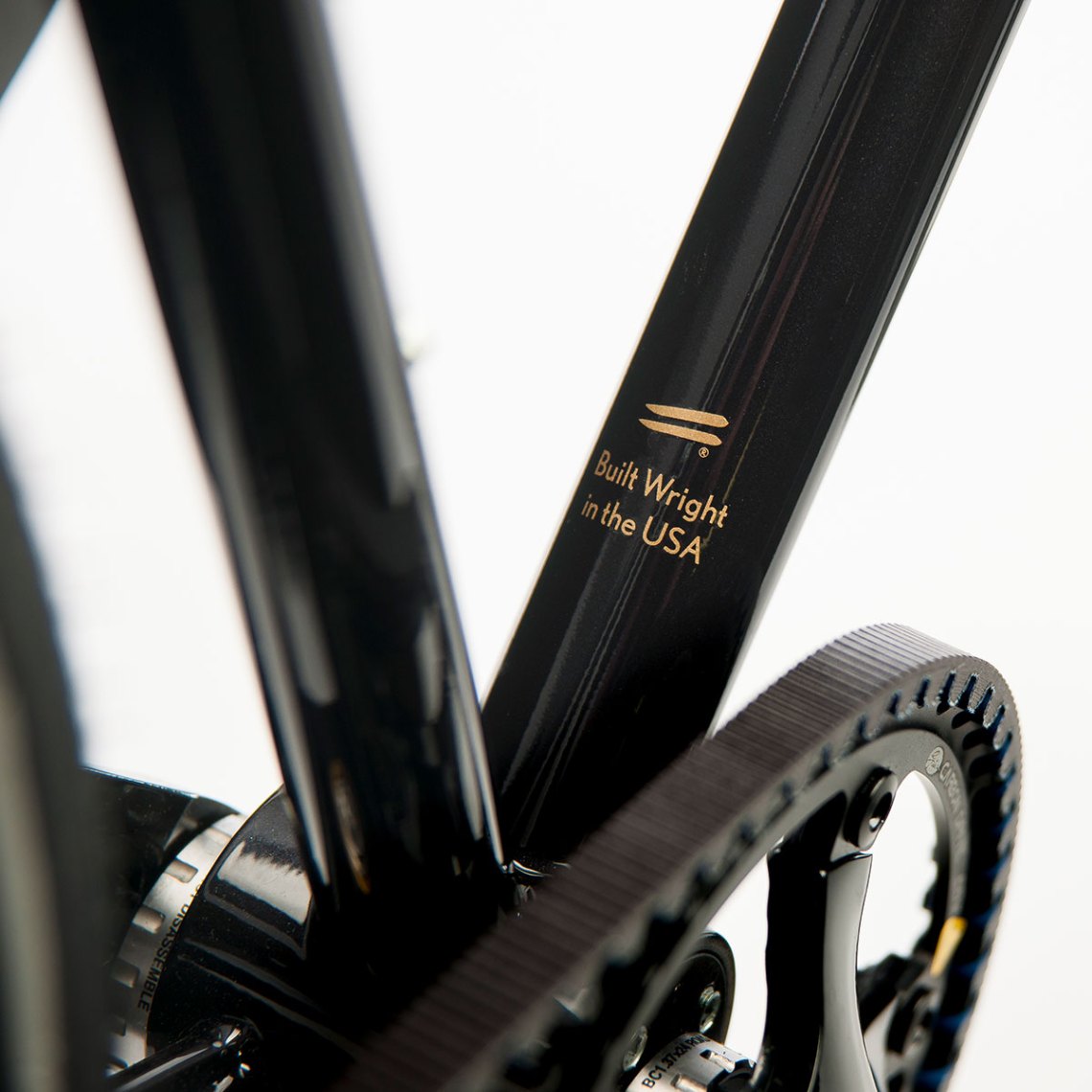 Die Wright Brothers Cycle Company beruft sich auf den Geist der Innovation, Beharrlichkeit und des unermüdlichen Strebens nach Perfektion, die die Brüder Wright selbst ausstrahlten.
Das mag ein wenig viel Pathos sein, aber die Tatsache sage und schreibe acht Rahmengrößen anzubieten, s0llte sicherstellen, dass das Fahrgerät perfekt passt.
Angeboten werden zwei Versionen, die sich farblich und in der Austattung unterscheiden.
St. Clair
mit Kette und Alfine 8 für 3950$.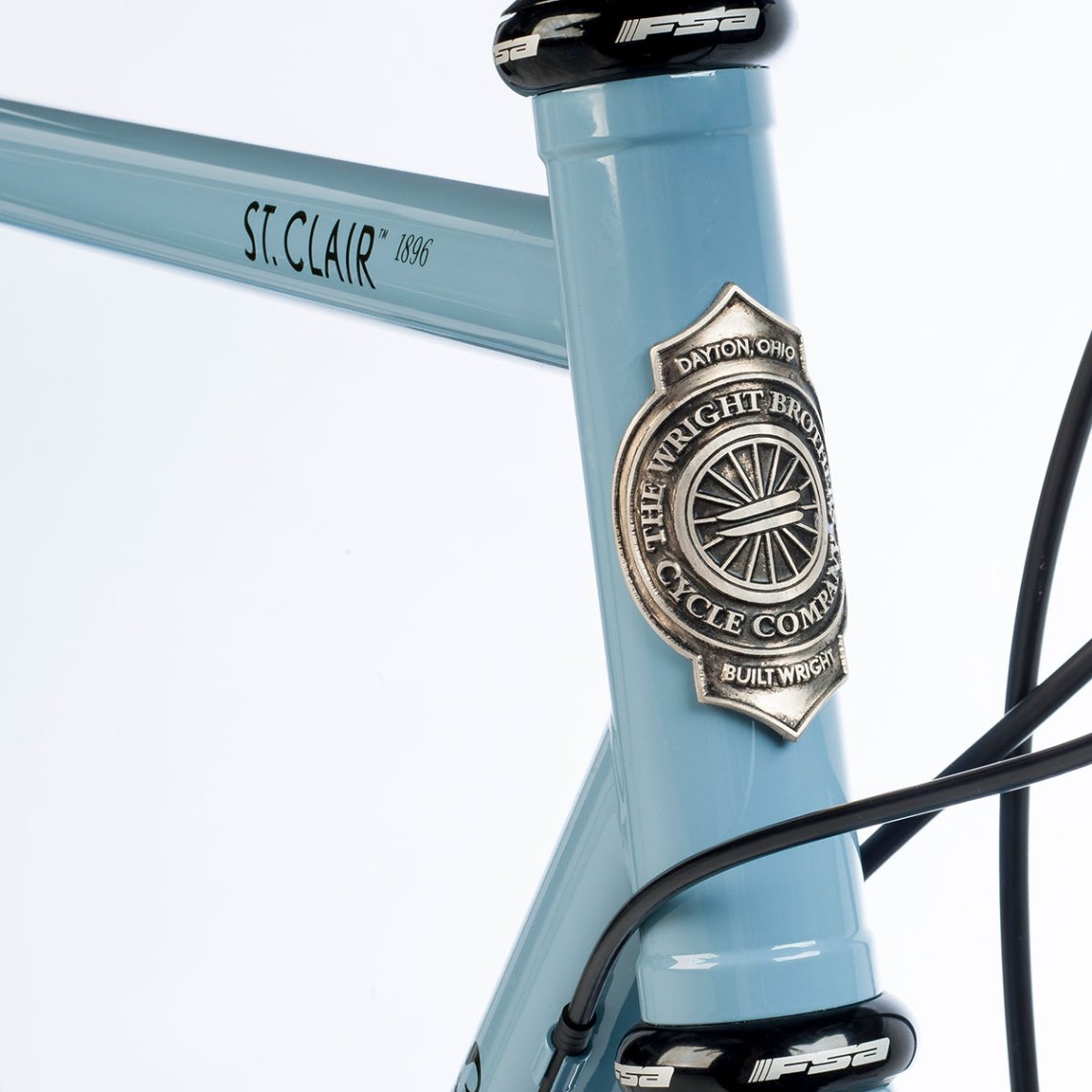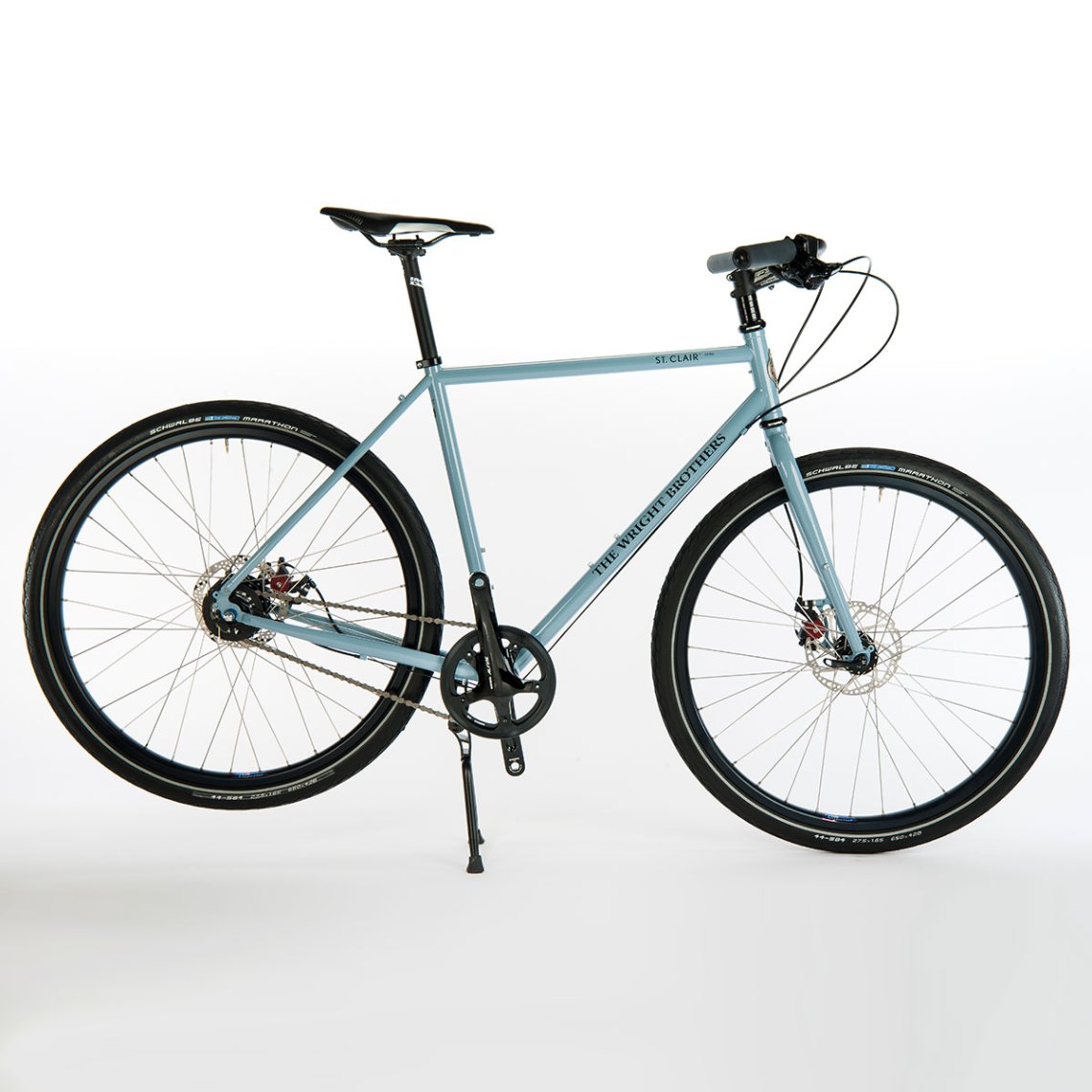 Van Cleve
mit Gates Zahnriemen und mehr Bandbreite dank Alfine 11 für 4750$.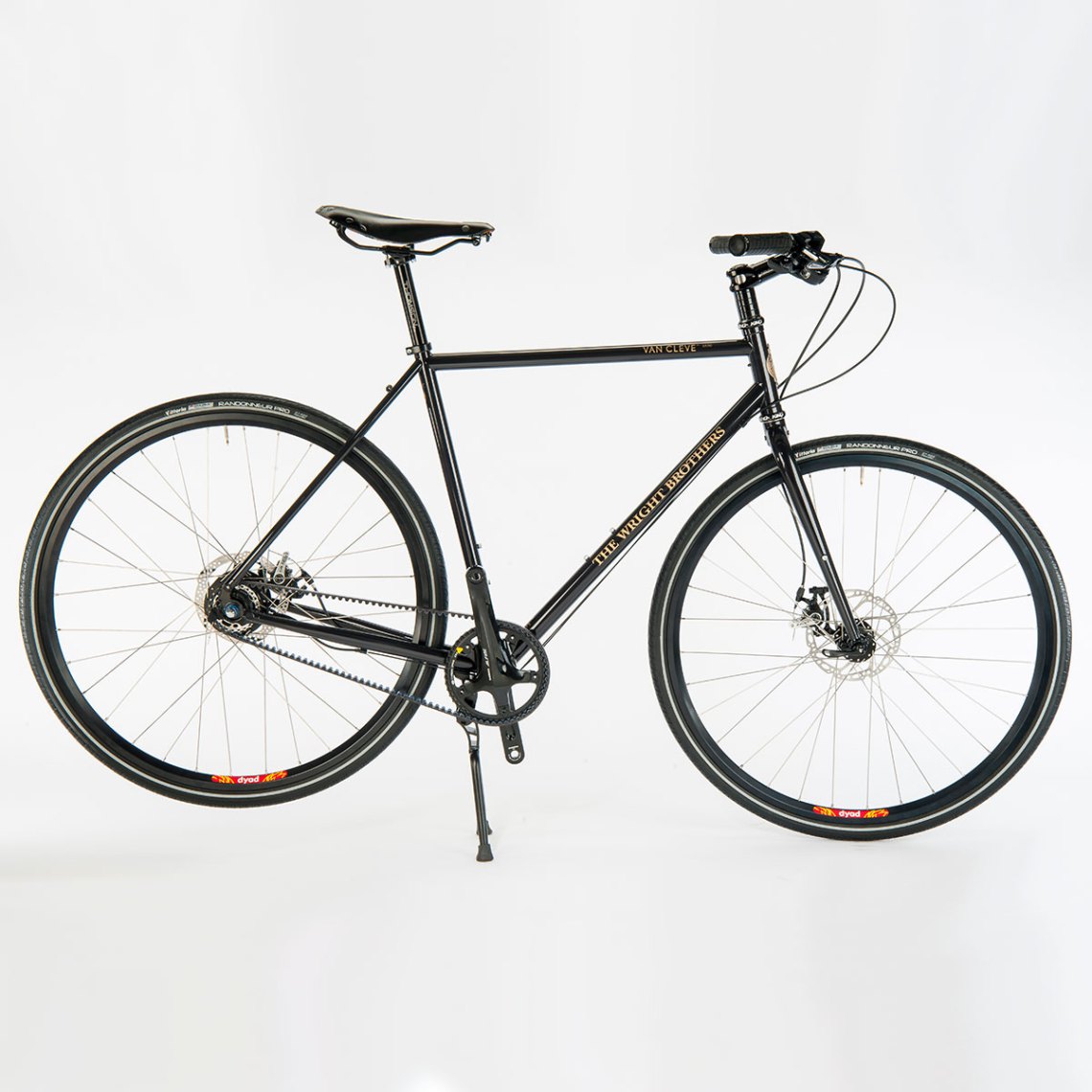 Das sind auf jeden Fall sportliche Preise und wem das viel zu teuer ist, kann wenigstens standesgemäß mit einem T-Shirt dahingleiten.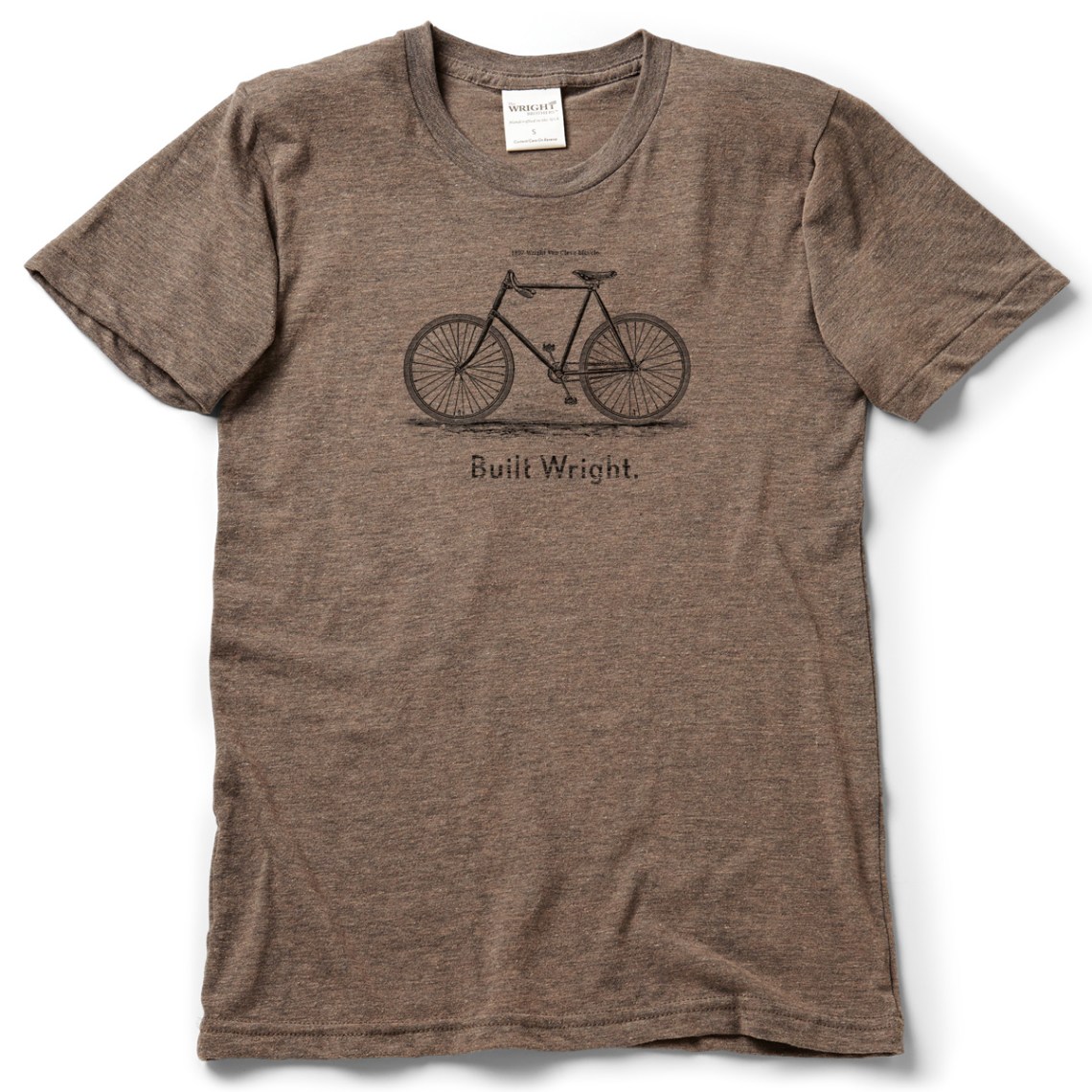 Ansonsten, wie kann es anders sein, werden unter anderem auch Fliegerjacken und Sonnenbrillen im Namen der Gebrüder vertrieben.
Ein wenig entsteht dann doch der Eindruck, dass der Name der Wright maximal ausgeschlachtet werden soll, aber am Ende ist es vielleicht trotzdem eine schöne Art des Andenkens an zwei echte Pioniere.
---