Während von 26.-27. März die neue VeloBerlin als nächster Bike-Event des Frühjahrs lockt (kleiner Tipp für die Stahlrahmen- und Handmade-Fans unter den Besuchern: im "Palais" findet Ihr, was Ihr sucht!), steht ein weiterer, nagelneuer Event im Mai in den Startlöchern: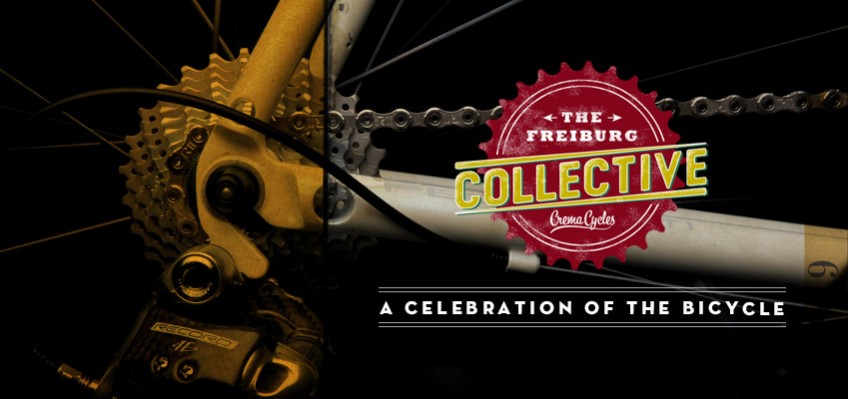 "Freiburg Collective – A Celebration of the Bicycle" nennt sich ein ganz besonderer Leckerbissen für Kenner und Enthusiasten am 7./8. Mai im Dirtpark Freiburg, der Bike-Messe, Radtour, Short Track Race und jede Menge gute Unterhaltung unter einen Hut aus Stahl, Titan, Alu, Carbon, Schweiß, Tränen und Grinsen bringt.
Initiator des Ganzen ist Ken Bloomer aka Crema Cycles, seines Zeichens deutscher Distributor von Independent Fabrication und bekennender Cyclocross-Anhänger. Gemeinsam mit Kollege und Fahrstil-Teammitglied Bastian Steinecker hat er ein Bike-Eventformat entwickelt, das in dieser Form in Deutschland (und anderswo) so schnell nicht zu finden sein wird.
Das vorläufige Programm im Einzelnen:
Ich freue mich auf jeden Fall schon darauf, u.a. auch, weil ich auf der Freiburg Collective Website ein wenig über die Aussteller plaudern darf. Schaut gelegentlich Mal rein, es geht in Kürze los.