Auch viele eingefleischte Stahlrahmen-Fans wissen wahrscheinlich nicht, dass Komponenten-Guru Chris King auch eigene Rahmen und Gabeln baut.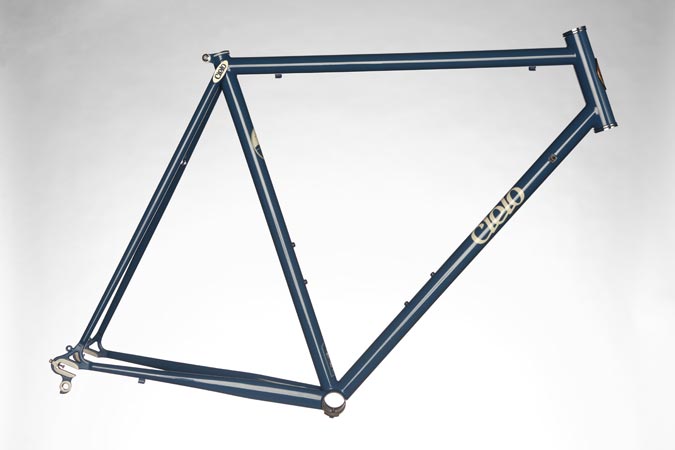 Unter dem Label Cielo werden stählerne Rennräder, Crosser und Mountain Bikes handmade produziert.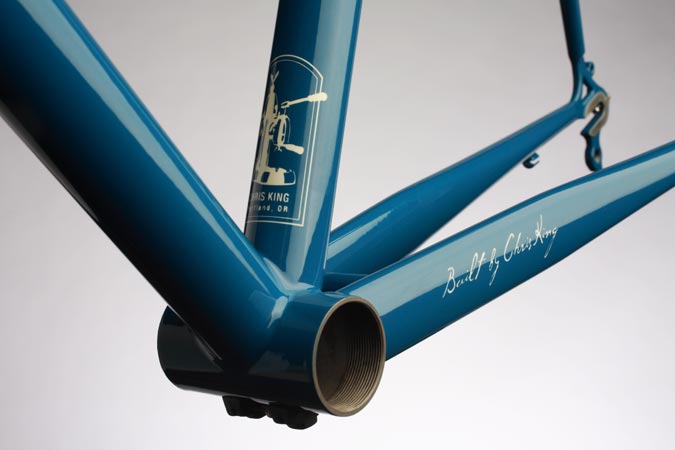 Blog-Kollege Brian von thewashingmachinepost durfte nun ein Cielo Sportif Rennrad ausführlich testen. Der geschweißte Rahmen besteht aus True Temper OX Platinum Rohren mit Dedacciai Hinterbaustreben und gemuffter Deda Stahlgabel. Das Ganze kommt auf Wunsch natürlich mit Chris King Headset, Innenlager, 28-Speichen-Laufrädern und was die königliche Komponentenwerkstatt noch alles zu bieten hat.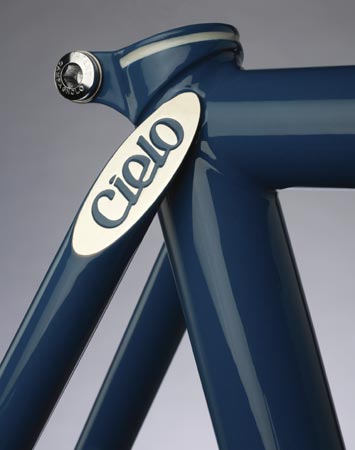 Den sehr langen und detaillierten Testbericht hier zusammenzufassen, fällt schwer. Am besten Ihr lest ihn selbst.
Nur das Fazit möchte ich Euch nicht vorenthalten: "The bicycle bears comparison to the apple computer that inspired its packaging; it exhibits clean, clear lines, there's nothing there that doesn't need to be; it rides beautifully, and does so for hours on end, if you find yourself so disposed. we have all been bombarded with endless carbon for the past few years, to the extent that it almost seems as if no other material exists. Make no mistake, carbon is an important part of modern day cycling, and if racing or status in the peloton is of primary concern, then a cielo is likely not for you. However, i think there are probably more of us who do not fit into that category than do. And that's the very market at which the cielo is targeted."
Stahlrahmenfahren ist für mich Ausdruck von Leidenschaft und sogar auch von einem gewissen Lebensgefühl. Deshalb entspricht der Stil dieses Tests ganz meinem Geschmack. Weder Leichtbaugefasel, noch Stiffness-to-Weight Langeweile oder überflüssige Grafiken mit Festigkeitswerten stehen hier im Vordergrund. Dies ist ein wunderbar emotionaler und persönlicher Testbericht, der das individuelle Fahrgefühl des Fahrers wiedergibt. Und darauf kommt es an!
Und noch was: Das Cielo Sportif ist genau meine Kragenweite. Leichte Stahlrohre ohne extreme Durchmesser, gemuffte Stahlgabel und alles mit klassischer, komfortabler Geometrie. So muss mein nächster Rennrahmen gebaut sein, wenn es ihn irgendwann geben sollte.
Übrigens: Chris King Precision Components und Cielo (präsentiert von Distributor Cosmic Sports) werden auch auf der EHBE 2010 in Schwäbisch Gmünd vertreten sein. Ob es vielleicht Messepreise gibt?
---