Wer bislang auf klassische Randonneure und Touringbikes stand und sie nicht mit mühsam zusammengekauften Vintage-Komponenten ausstatten wollte, hatte es bislang ziemlich schwer, passende Teile zu finden.
Neben Velo Orange, die diese Nische quasi als einziger Hersteller in fast vollem Umfang besetzen, kommt nun die japanische Marke SunXCD auf den Schirm. Schirmherr des Ganze ist kein geringerer als Junzo Kawai, der ehemalige Chef von Suntour Japan, die zu meiner Bike-Anfängerzeit Ende der 80er Jahre den Markt noch weit vor Shimano im Griff hatten und heute leider nichts mehr mit dem innovativen Technologieführer von einst zu tun haben.
Seine Erklärung, warum er auf klassisch gestyle Komponenten setzt, klingt simpel und aus meiner Sicht durchaus nachvollziehbar: "The market is too race-centric;  carbon fiber, electric shifting, full suspension, 11 speed, doesn't really enhance the enjoyment of cycling.  In the 1970's and 80's we cycled to be closer to nature, for the environment, for our health, for the simple beauty of cycling."
Darüber hinaus, schätze ich, sieht er als cleverer Geschäftsmann durchaus die guten Verkaufspotenziale dank des aktuellen Trends zu traditionellen Bikeformaten.
Zu Beginn bietet SunXCD eine kleine, feine Produktpalette, die aber in Zukunft noch erweitert werden soll:
Kurbelsätze mit austauschbarem Spider für verschiedene Lockkreise (130/74 und 110/74)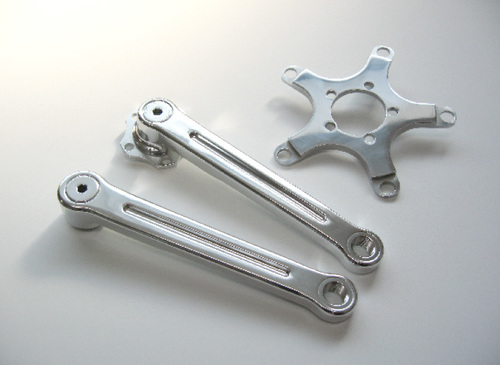 Hochflansch-Naben für Shimano- oder Campa-kompatible Kassetten (9-/10fach)

Polierte 700c Felgen für 32 oder 36 Speichen

Komplett-Laufräder aus SunXCD-Naben und Felgen (und ein paar Speichen)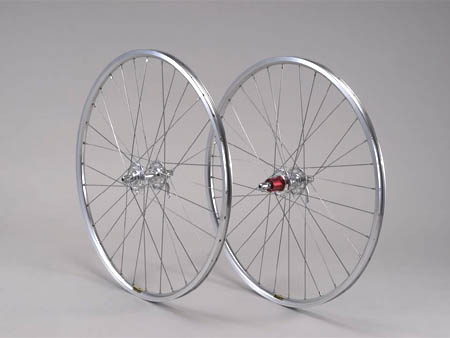 Die Preise kenne ich noch nicht. In Deutschland ist auch noch kein Importeur in Sicht, aber das dürfte sich hoffentlich bald ändern.
Weiter so … !!!
---